Personalised gifts for him: Dads & Grandads
It probably feels like he already has everything, so making one-of-a-kind personalised gifts is the best way to make Dad's day. Here are some fun personalised gifts for him to get you started!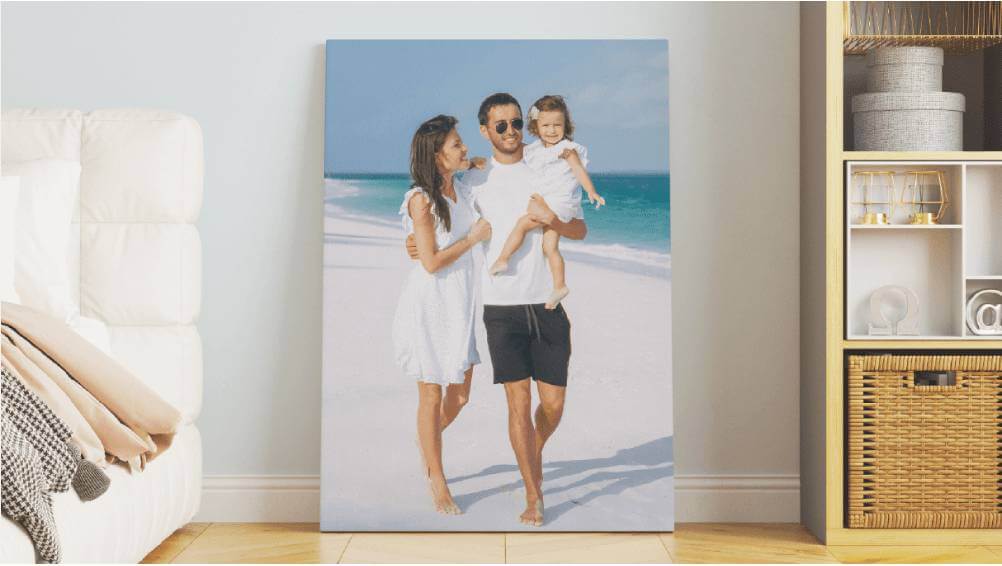 Those smiley family photos belong up on the wall, so these supersized surprises are perfect for proud dads and grandads.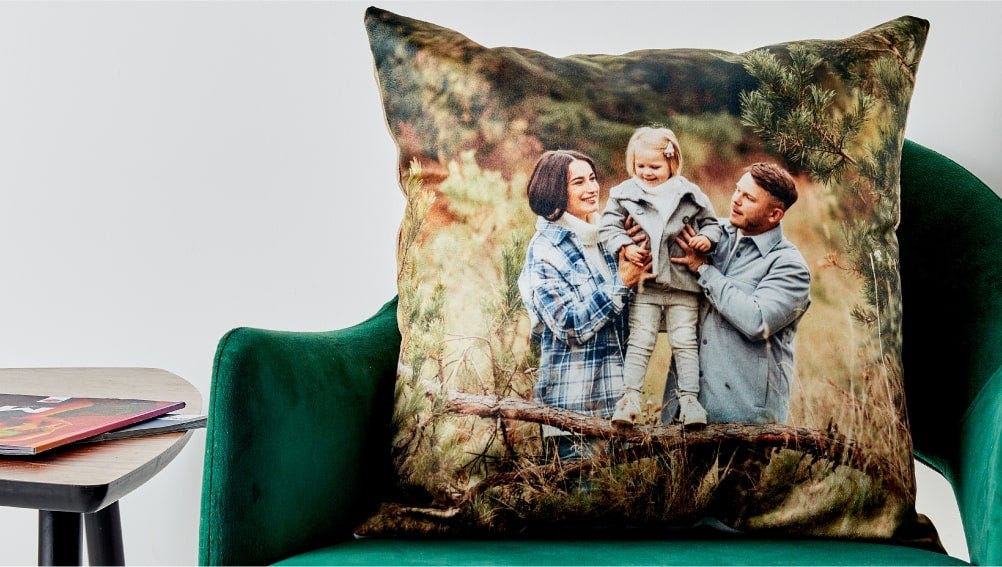 Kids too cool for cuddles? Print his favourite faces onto a squishy cushion for endless hugs and kisses from the little ones!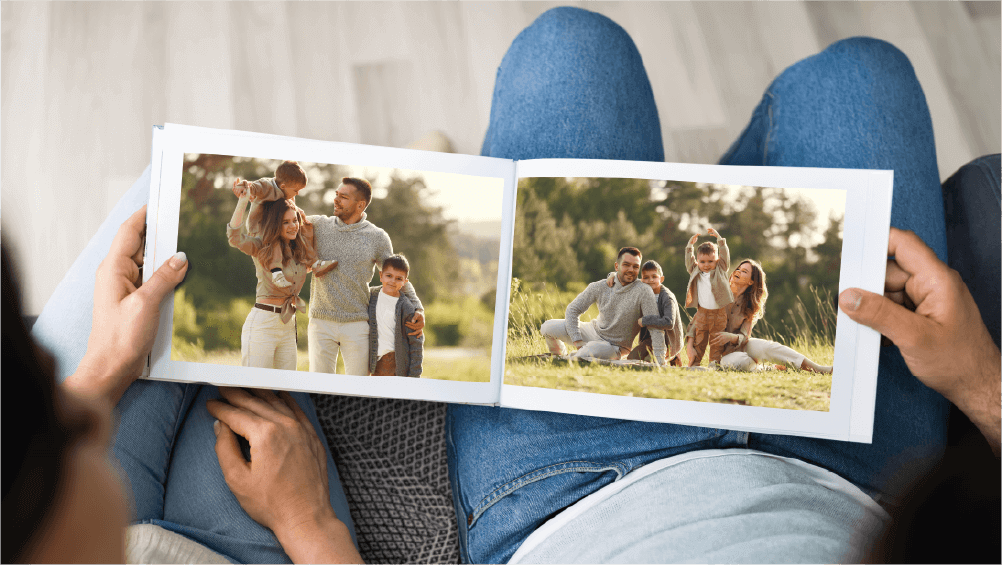 Dads love flicking through old family photos, so a personalised page-turner will be the best thing on his crammed bookshelf!
Personalised gifts for him: Brothers
Let's face it, brothers like gifts that are just as unusual as they are (if that's even possible). Well, there's nothing more unusual or unique than a personalised gift for him, especially when it makes him snort with laughter!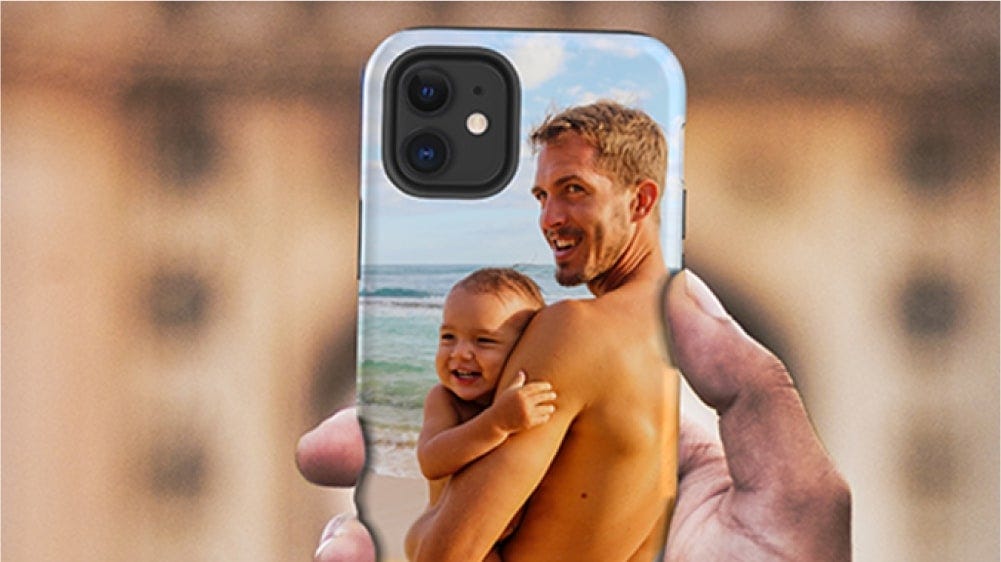 Yep, he probably spends loads of time on his phone, so create a funny personalised case you know he'll enjoy every day!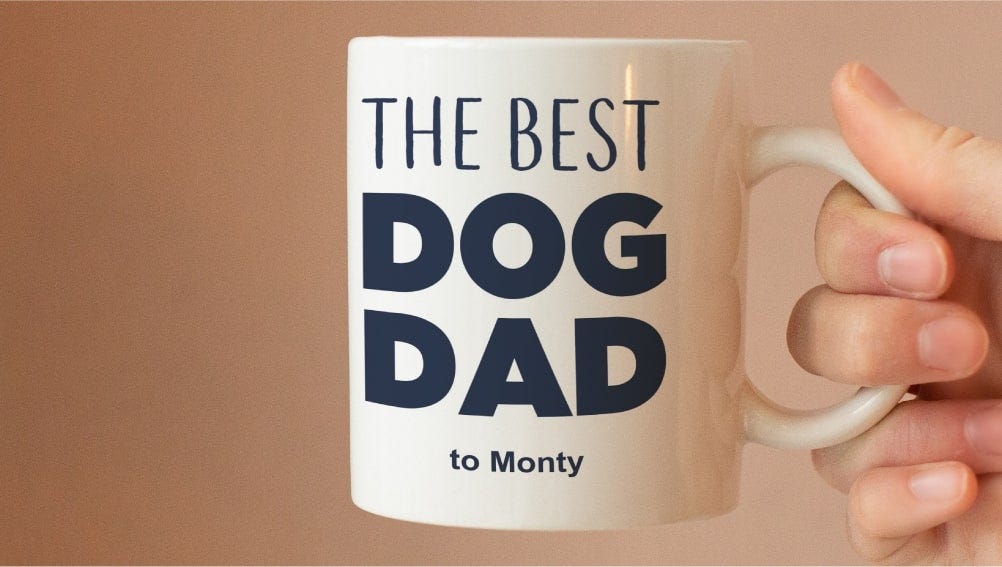 Ahh, you know much he loves a hot drink, so brighten his brews with silly photos, funny messages or personalised football mugs!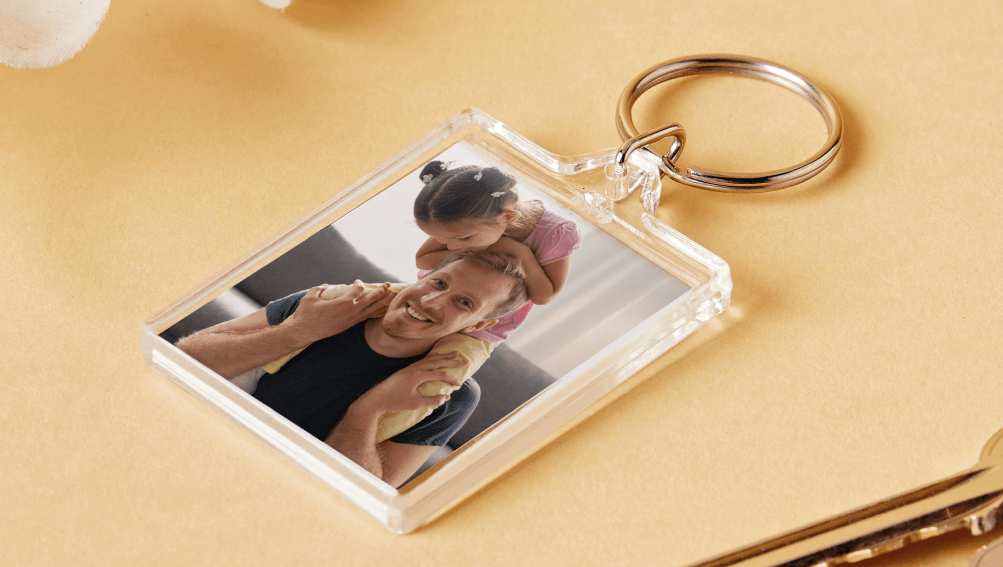 Sigh. He's notorious for always losing his keys, so create a bright, fun and personalised design he won't ever forget!
Personalised gifts for him: Husbands & boyfriends
From hilarious inside jokes to precious moments together, these personalised gifts for him are perfect for his home, his office or his oh-so-important man cave! Probably even all three.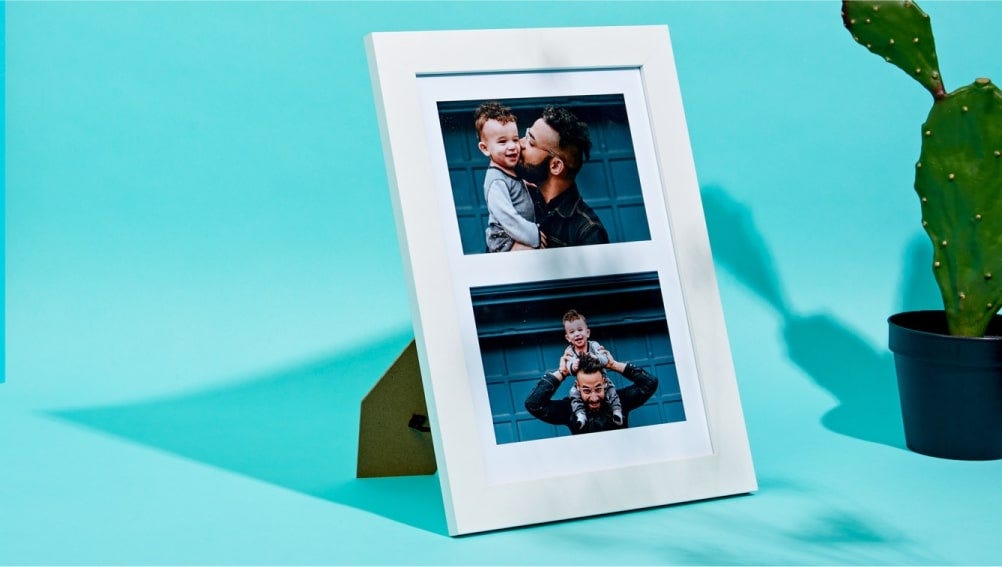 Your magical wedding day, scorching holidays, family days out: supersize your most memorable
moments together!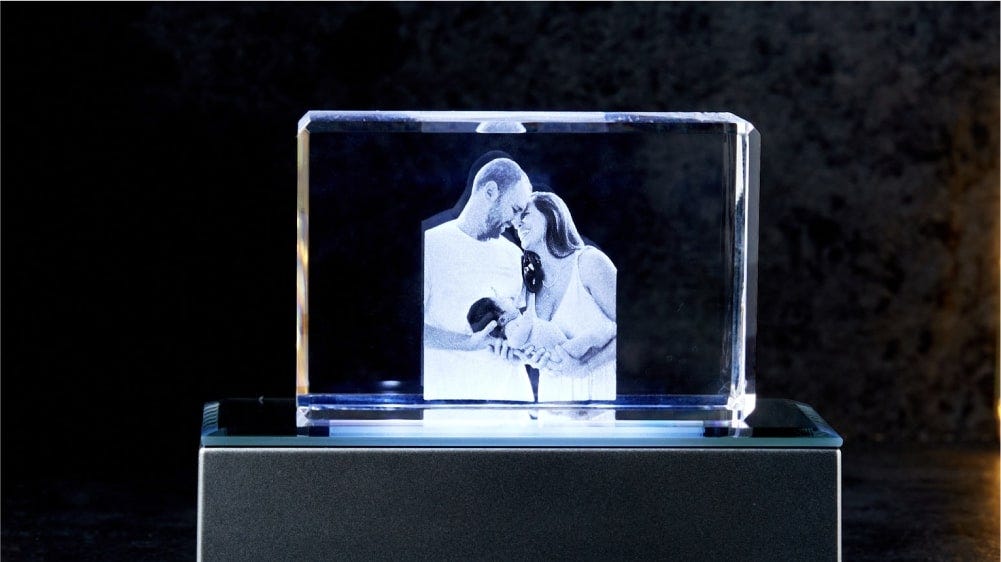 You've had so many happy memories together. Don't let them fade, get him a beautiful gift that makes your love crystal clear.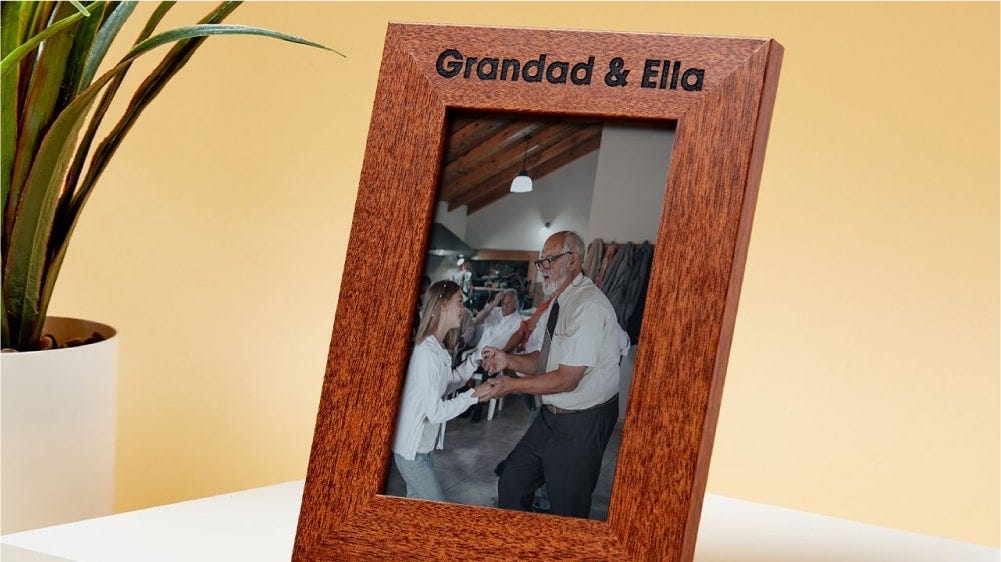 From your first date to your first child together, remember those special occasions with a frame that tells your amazing love story.
Why he'll love personalised gifts him
He's never opened one of these before
Let's be honest, he's probably had more than enough boring socks over the years. Shudder.
Instead, surprise him with totally unique personalised gifts for him that are completely unlike anything else he's unwrapped before! You'll get an A+ for originality, then extra marks for using funny photos.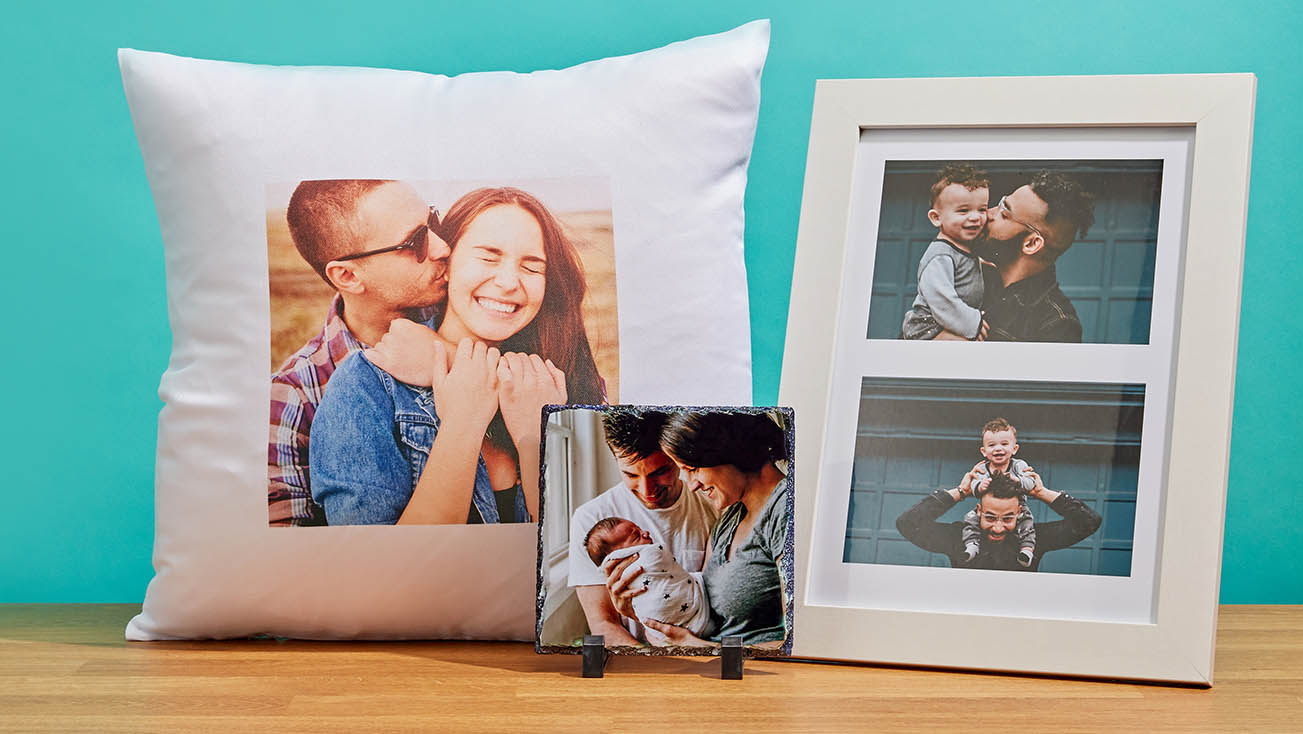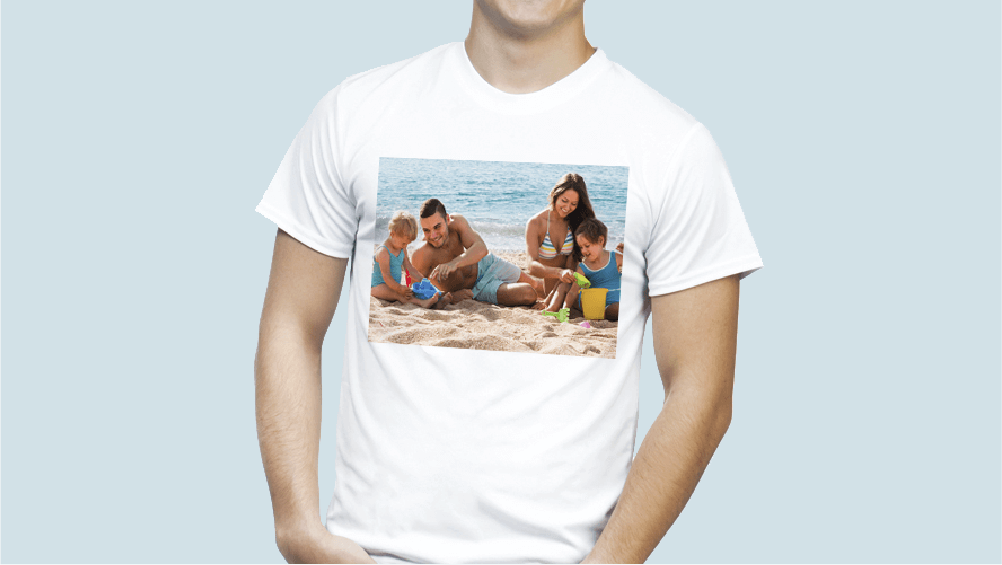 His favourite moments will always raise smiles
It might be a family portrait, a stag do, or just his dog pulling a silly face, personalised gifts for him will bring those happy moments back to life. Besides, he might be a bit forgetful, so whacking memories on a mug or cushion ensures he's always reminded of the good ol' days!
He'll see how well you know him
Happy moments together. A holiday he'll never forget. Inside jokes that only the two of you would ever understand. The possibilities are endless with personalised gifts for him, so make him laugh, smile or feel choked up with a gift that's got a bit more thought behind it. He'll love it.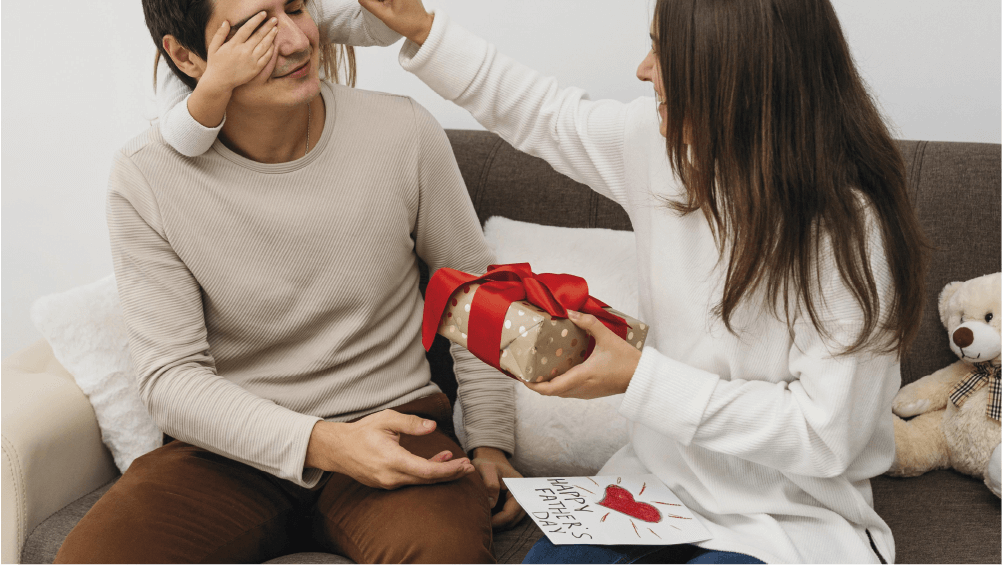 Frequently asked questions about personalised gifts for him
What's so special about personalised gifts for him?
After so many years, it's hard to think of gift ideas that haven't been done before. So what do you get your loved one if you can't think of something unique and exciting? Personalised gifts for him are the perfect way to show you care and ensure that no one else has bought a gift quite like yours. By reminding him of his favourite memories, people and destinations, you'll put a smile on his face as soon as he unwraps his one-of-a-kind gift.
How do I personalise a gift for him?
Personalising your gifts is actually super easy with Max Spielmann. All you have to do is find the perfect personalised gifts for him, click on the personalise button, add and adjust your favourite photo, customise the text and colours, and add your creation to your basket. The whole process can be completed in minutes – perfect for last-minute shoppers!
When will I receive my personalised gifts for him?
Next working day delivery is available for just £4.99 if you order selected items before 12pm. Can't wait to get your hands on your new gift? Choose the click and collect option for free at checkout and selected products will be ready to collect in just 1 hour from your local Max Spielmann shop! You'll be wrapping them up in no time.